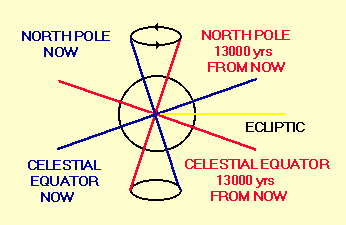 Note that the angle between the pole and ecliptic does NOT change. What changes is the direction to which the pole points.
In this diagram, at present time represented by the blue lines, the sun lies below the celestial equator. That means it is winter in the northern hemisphere.
Thirteen thousand years from now, represented by the red lines, on the same day, the ecliptic will be above the celestial equator, and it will be summer.